What is SMS Broadcast and How Does it Work?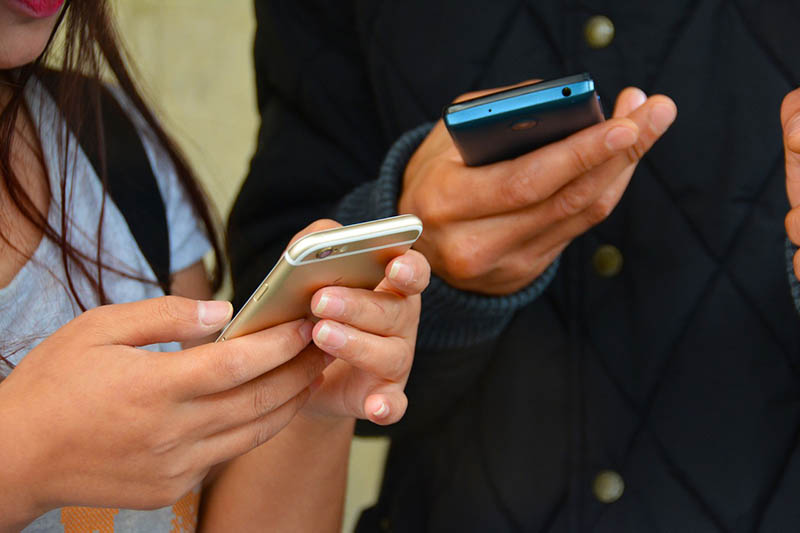 In the world of business marketing, it is important to try a range of strategies to target various consumers and mediums. SMS broadcast messages are an efficient way to send a communication to all of your subscribers, or specific subscribers, at once.
This means you can easily send text messages in bulk to large groups avoiding the time and potential human errors involved in sending mass texts manually. There will also be no missed contact opportunities from skipping a number.
The competitive world of marketing requires small and large business owners to diversify their communication channels. However, you also have a marketing budget to keep in mind. This is where the cost-efficiency of SMS broadcast services can be of significant help.
Read on to learn more about how an SMS broadcast service can help your company to reach thousands of people at once.
How a SMS broadcast service works
The ability to send out mass texts is made easy with an SMS broadcast service as it allows you to upload contacts into the software then create your desired message to send. From there, the SMS broadcast messages (which can also be scheduled for the desired time) are sent to every contact in your list.
The SMS can also include a shortcode to link the receiver to information or promotional offers. This makes it efficient and easy to enrol new customers to a contact list or similar set-up.
With help from an expert team like Straight2voicemail, this can be a very easy system to set up and use on an ongoing basis for your new and existing customer contact requirements.
How your business can use SMS broadcasts
SMS broadcast software allows any offer or communication to be sent easily in mass volume. Be it to existing customers or to entice new ones, SMS broadcast software has a range of benefits and advantages, such as:
A reliable method for sending important information to a contact list
Little-to-no human error as the process is managed by software
Access to SMS, which has a high open-rate to improve conversions with coupons, promotions, and more
SMS shortcodes and promotional announcements can drive revenue and more interest in products and services
SMS broadcast services can deliver messages via phone, text, e-mail and more, something which can also be decided based on the recipients' preferences.
Various SMS broadcast options
The following mediums can be utilised to ensure a full scope of contact for businesses with their consumers. They can include:
Record a message using your own voice, or type a message that can be converted to a recording using text-to-speech applications. This is a cost-effective way to send a message.
Text messages sent via short message service (SMS) will travel from a computer to multiple mobile phones. The sender simply types a message into a web interface which also stores and routes messages. Text messages usually have a maximum limit of 160 characters, and an opt-out option for the sender receiving the messages is also often included.
An older, less popular option but still one that is available is facsimile which offers the benefit of being less expensive than traditional faxing. Still working in a similar fashion to VoIP, FoIP sends information over the internet and stores the message as though it were an email attachment. These messages often transmit to recipients' fax machines in real-time.
Sending a broadcast message via email is perfect for high-capacity mass mailings that won't bog down the network as manual sending can. This can be a useful way of communicating in-depth important or helpful information.
Why SMS broadcast should be a part of your marketing strategy?
There are many reasons why a business should have constant changes in its marketing strategy. Ineffective strategies can be due to stagnant communication efforts or improperly identifying a target audience.
Small companies, in particular, must constantly change their marketing strategies to ensure maximum reach, and SMS broadcast is a new channel for you to explore.
Consumer tastes are constantly changing, and marketing needs to move with this to keep people's attention. Many small companies conduct marketing research to understand what their consumers need and want.
Many audiences seek novelty and the more business sticks to the same forms of communication; the less their customer-base will take notice over time.
As a result, it is nearly impossible for small business owners to stay complacent when it comes to marketing and advertising.
What happens if your competitor initiates a marketing strategy that challenges your position in the marketplace? Be proactive, and act to ensure you hold people's interest. Change your distribution channels to create competitive strategies and enjoy continued success.
SMS broadcast is one channel in a scope of many that will target those who do not spend a lot of time on search engines or social media. As your competitors focus on these highly competitive areas, you can reach a captive audience instantly with a well-crafted message that creates quality lead generation.
Making the most of SMS broadcast with the experts at Straight2Voicemail
If you are ready to add another layer to your marketing strategy that will require low effort while providing maximum results, speak to the experts at Straight2Voicemail today.
We are a dedicated team of professionals based in Sydney, Australia that aims to help you grow your business with our advanced Voicemail, SMS, and MMS placement technology.
This specialised marketing solution can bridge the gap between digital media and personalised conversation and is an innovative way to connect with both current and potential clients.
Place your message directly in the pockets and palms of thousands of people efficiently. Straight2Voicemail is the next step in your marketing campaign strategy, so let's chat and get started with your company today.